In 1573, in the village of Tidenham, the family of a parish priest were found dismembered and scorched in a huge bonfire at the edge of Coombesbury Woods. Their screams were heard as far away as Tintern Abbey. The priest himself was not amongst the dead and a body was never found.
Reports from the time say that his body must have been cremated by the fire. However local folk songs tell a tale that he'd been possessed by the Devil himself, murdered his family and jumped off nearby cliffs (now known as Wintours Leap) into the River Wye.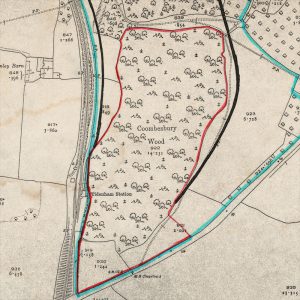 Much of Coombesbury woods were destroyed when Dayhouse Quarry was dug, but some areas still remain. To this day many locals avoid the area and claim that the family's screams can still be heard on a clear night. If you dare…
join us
this October in the remaining haunted woods, disused limestone quarry and historic railway line near Chepstow. Limited tickets for FearFest-Evil​ are available now at http://www.FearFest-Evil.co.uk
FearFest-Evil
is a live Halloween horror event running for selected nights in October.