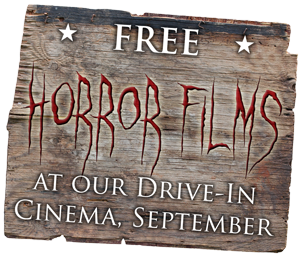 The start of FearFest-Evil Condemned is fast approaching and hopefully you've already got your tickets.
To celebrate the launch of this year's FearFest-Evil​ horror event and to get you in the mood for Halloween 2019, we've a fantastic free offer for all you horror fans.
Over four Saturdays during September 2019 we're screening FREE horror movies at our Drive-In Cinema in Chepstow.
Film Screenings
For 2019 we have a terrifying selection of scary horror films screening for free at out outdoor cinema.
•  7th Sept 19 at 9:30pm | Annabelle Creation  | Cert 15 | Code ANNABELLE FULLY BOOKED
•  14th Sept 19 at 9:30pm | Evil Dead 2: Dead by Dawn  | Cert 15 | Code RAIMI FULLY BOOKED
•  21st Sept 19 at 9:30pm | Child's Play (1988)  | Cert 15 | Code CHUCKY FULLY BOOKED
•  28th Sept 19 at 9:30pm | The Conjuring  | Cert 15 | Code BATHSHEBA FULLY BOOKED*
*However, there are a few remaining tickets. Find out how you can get one here ».
To book your FREE tickets to the Drive-In Cinema you will need a redemption code. We will be releasing these codes on the FearFest-Evil social media channels over the coming weeks.
For now, block out the September Saturday nights in your diaries, share this post with your friends and make sure you are following FearFest-Evil on our Social Media channels for the horror cinema redemption codes.
•  Facebook @FearFestEvilChepstow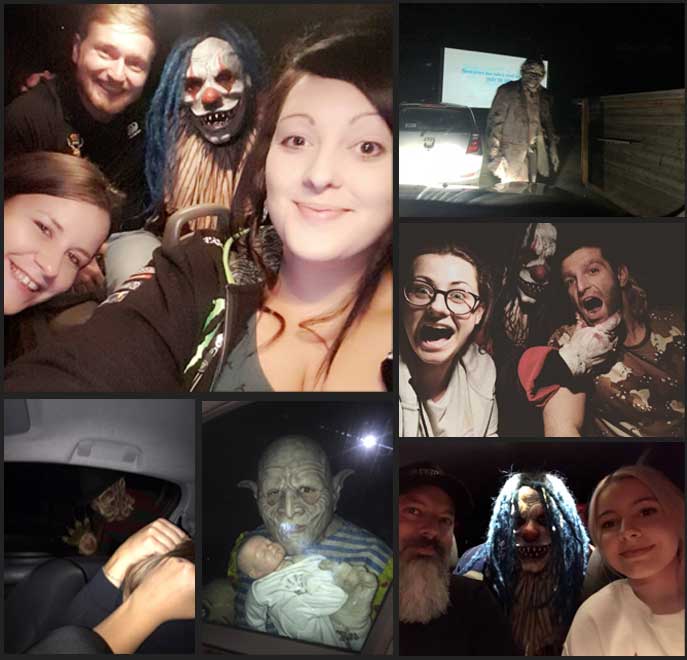 The films will be screened at our Drive-In Cinema, Chepstow, Gloucestershire at 9:30pm on the 7th, 14th, 21st and 28th September 2019. Places will be allocated on a first-come, first-served basis. Entry limited to one car per booking.